Polaris
A downloadable game for Windows
Do you have the guts?
Polaris is an old-school First-Person Shooter based on classics of the genre, like Quake and Doom.
Presented to you with not-so-moderated amounts of gore and violence, the game puts you in the skin of Jim Blake, an ex-prisoner and spacial scrap scavenger.
Locked in an old laboratory ship, Blake will need to fight horrid aliens on his way to escape.
Based on the classics
Polaris was made with the classics shooters in mind, so you can expect a lot of gore, fast-paced action, and destructive guns. The game is very straightforward and let you focus on things that matter: shooting aliens to death with no mercy.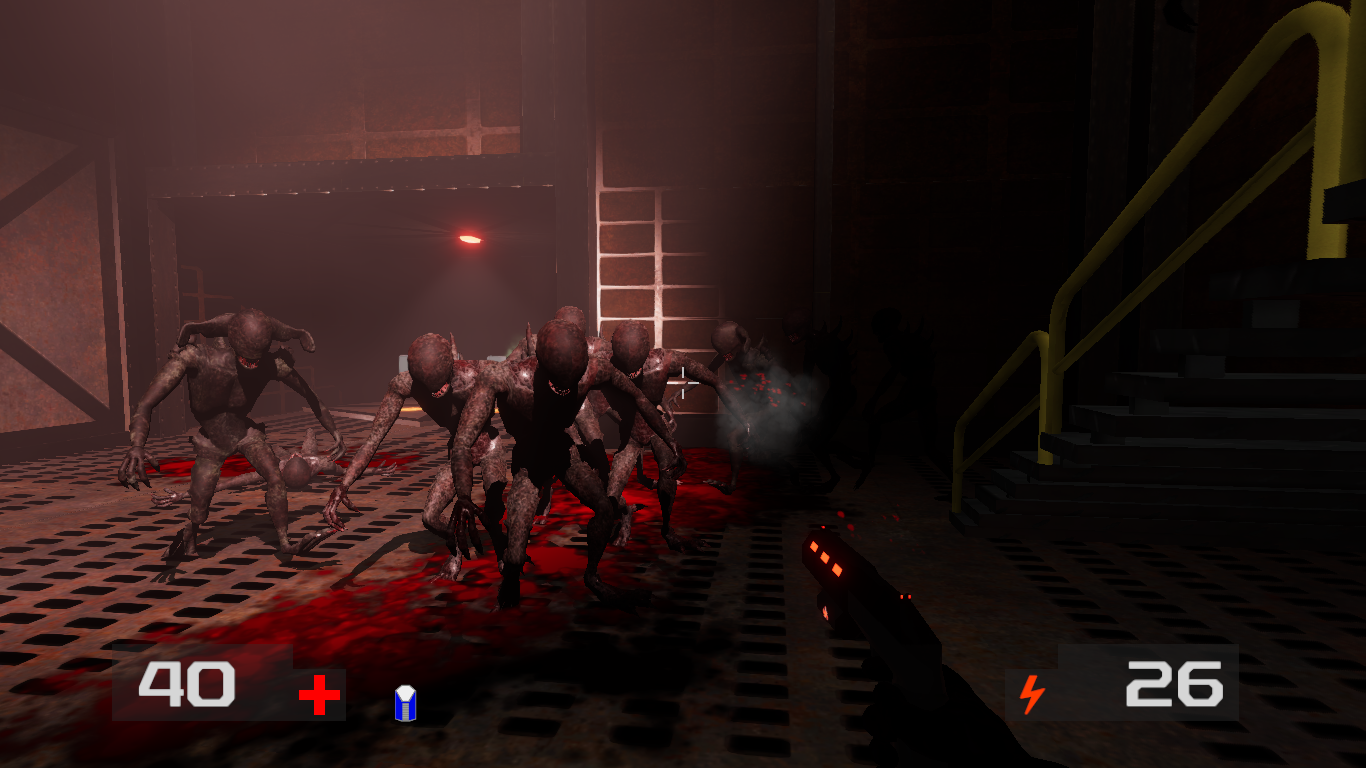 Controls
The game has mapping for both right and left-handed players:

Left Mouse (can be remaped to right) - Shoot
1,2,3 / 0,9,8 & Scroll Mouse - Change Weapon
W,A,S,D / I,J,K,L & Mouse - Movement
Space - Jump
Esc - Pause the game
System Requirements
The game doesn't have high hardware expectations, so you should be fine on most of the PCs. In case of slowdowns, consider going to options and disabling post-process.
Instalation
Extract the files and run the executable.
Contact Us
Would you like to ask a question? Report a bug? Offer us a coffee or a job? Hit us on the following e-mails:
Gabriel Fleck - Level Designer
sgt.fleck@hotmail.com
mathiasluizody@hotmail.com
Source Code
You can study the source code if you'd like to.